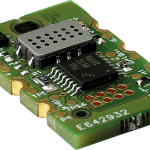 Pewatron launches 4 new intelligent air quality sensing modules from SGX Sensortech. The MEMS based MiCS-VZ-86/89 air quality module makes the process of detecting VOCs simple by using innovative metal-oxide-semiconductor technology supported by a micro-electromechanical structure (MEMS). The sensing elements provide a swift response to changes in the levels of a wide range of VOCs and hence air quality. The technology has been produced in high volumes and to rigorous quality control by SGX for more than 10 years. The low power module incorporates an advanced signal processing algorithm to change the sensor signal into standard outputs. In addition, the proprietary algorithm automatically compensates small changes in sensor output over time and provides calibration free operation.
The modules come in 4 versions, which are combinations of output format and supply voltage format. Output format is I2C (MiCS-VZ-89) and PWM (MiCS-VZ-86), and for each of these the supply voltage can be chosen freely between 3.3 VDC (MiCS-VZ-89T/MiCS-VZ-86T) or 5 VDC (MiCS-VZ-89F/MiCS-VZ-86F).
Not only does the sensor produce an effective means of monitoring the level of VOCs in the air, it also provides an equivalency signal for the concentration of carbon dioxide present; CO2 is commonly used as a proxy for air quality.
The sensing module is ideal for the following applications;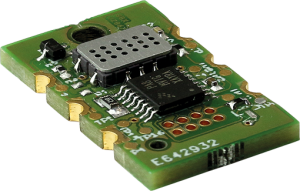 –

Occupancy detection to reduce energy costs by the intelligent control of heating, ventilation and air conditioning

systems

– Vehicle cabin air quality

– Bathroom and kitchen fan control

– Air cleaners and purifiers
For further information of this or similar products, please check the next link: http://www.pewatron.com/en/news-press/news/news-details/archive/2015/06/22/air-quality-sensing-with-mems-based-mics-vz-86-or-mics-vz-89-module-from-sgx-sensortech/